6 Cute Christmas Mugs You'll Want to Have This Holiday Season
Are you looking for some cute Christmas coffee mugs to drink your coffee or hot coco from this holiday season? Then you've come to the right place! I've picked up some of my favorite holiday coffee mugs. Cute Christmas coffee mugs are also great gifts to give to someone without having to spend a fortune! But before we dive into the list of 6 Cute Christmas Mugs You'll Want to Have This Season, you absolutely MUST check out this wonderful blog called Buttercreamparties.com that shows you how to decorate cookies like cute little mugs of hot cocoa! I'm mean how cute isn't that?! And I promise that they'll go perfectly together with all of the mugs on this list!
When you've checked out Leah's blog (the awesome girl Buttercreamparties.com) we officially can dive into the list of 6 Cute Christmas Mugs You'll Want to Have This Season.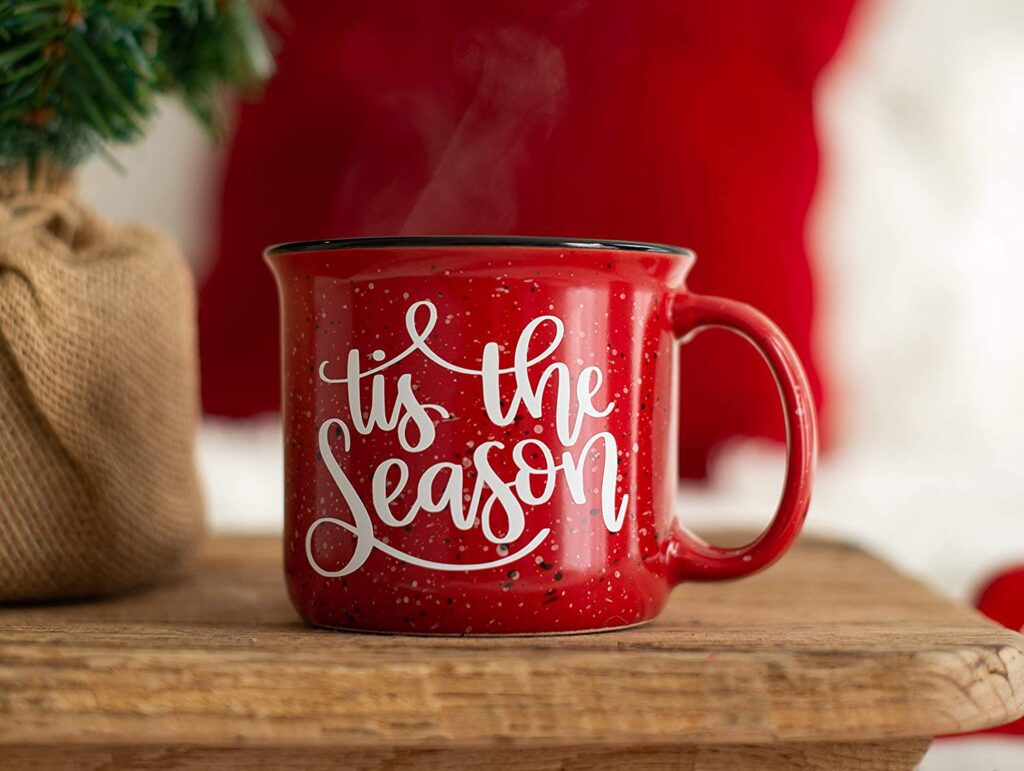 First up we have this cute Christmas campfire mug that says "Tis the Season." I love these cute little Christmas camper mugs since I feel like they are just the right size. A problem I have with bigger mugs (even though I love those too) is that I never drink up everything because it's such a huge serving in one mug. Another great thing with these cute little Christmas camper mugs is that they're definitely Instagram friendly.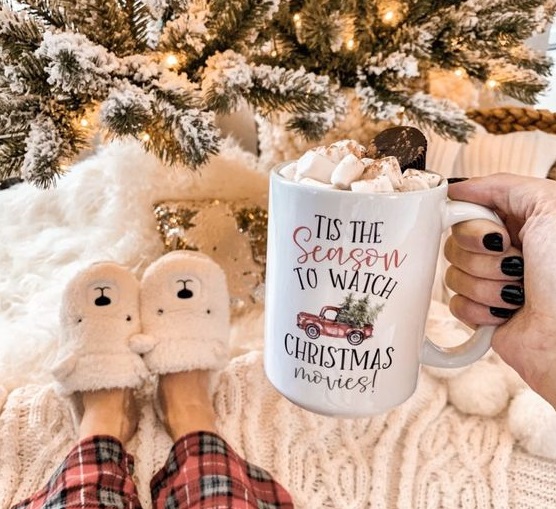 One thing that I absolutely love to do during the holidays is to watch Christmas movies! So this "Tis The Season to Watch Christmas Movies" mug is absolutely perfect! It's also a perfect Christmas mug gift for any Christmas lover!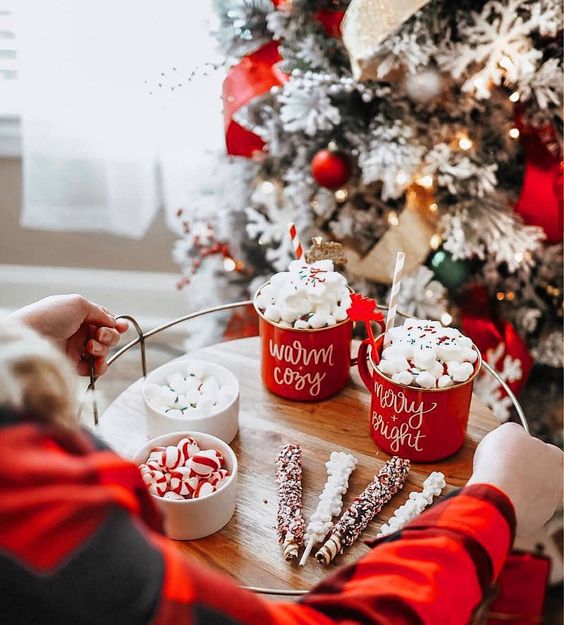 Number three on the list is another set of campfire Christmas mugs. I personally love the "Warm + Cozy Mug" but the company who sells these also make it in "Merry + Bright" which I think are perfect as little set. They also have a cute "Hello Pumpkin" and "Pumpkin Spice" mug that gives me some serious fall/thanksgiving vibes.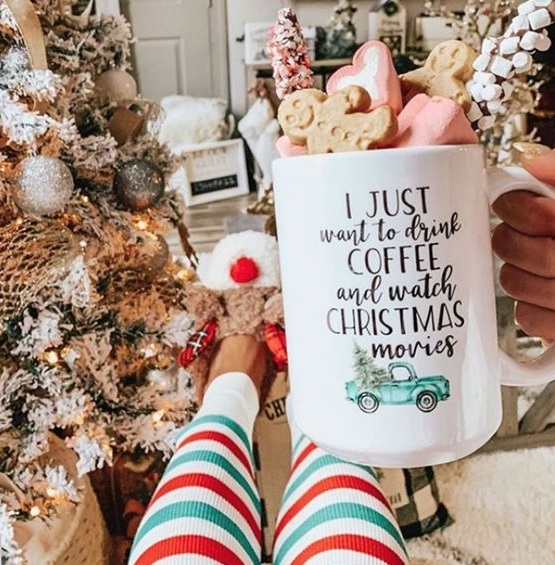 This cute Christmas coffee mug similar to the "Tis The Season to Watch Christmas Movies" mug but it's a little bit different since it says "I Just Want to Drink Coffee and Watch Christmas Movies" which is also something I love doing during the holidays.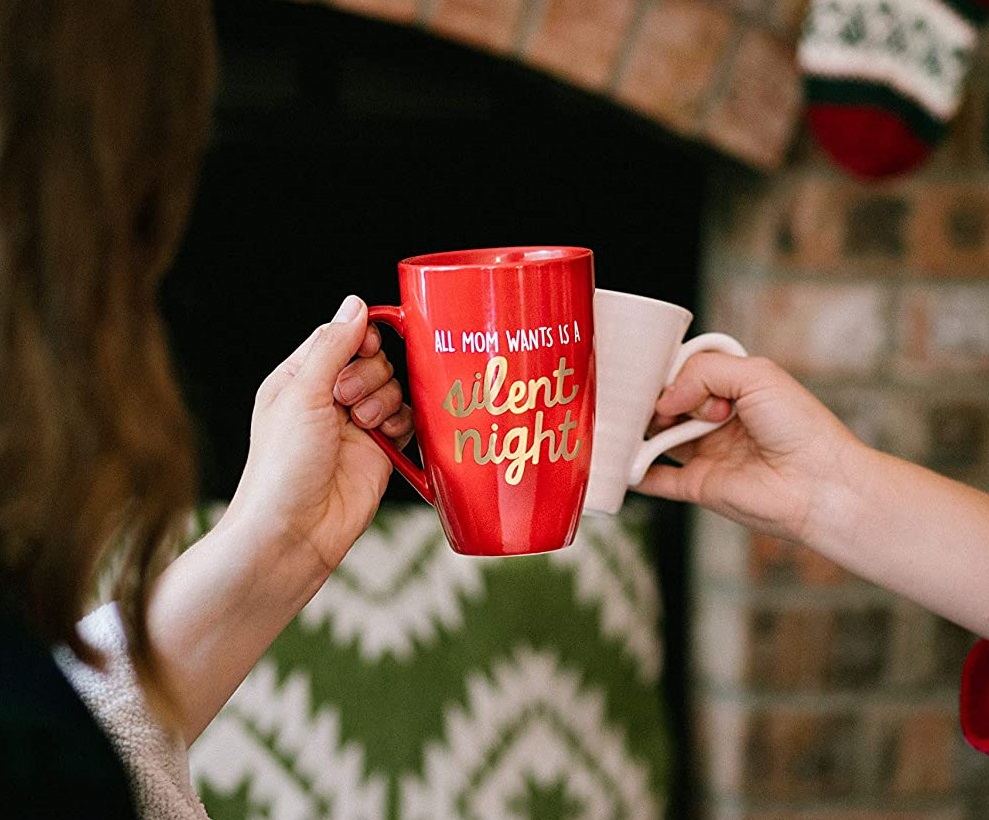 I'm not a mom myself but I bet this is exactly how a lot of moms feel during the holidays. Even though the holidays are a magical time for a lot of people, it can bring a lot of stress when preparing for everything so this mug is really relatable. I also love the red and gold, I think it makes it a very festive holiday mug.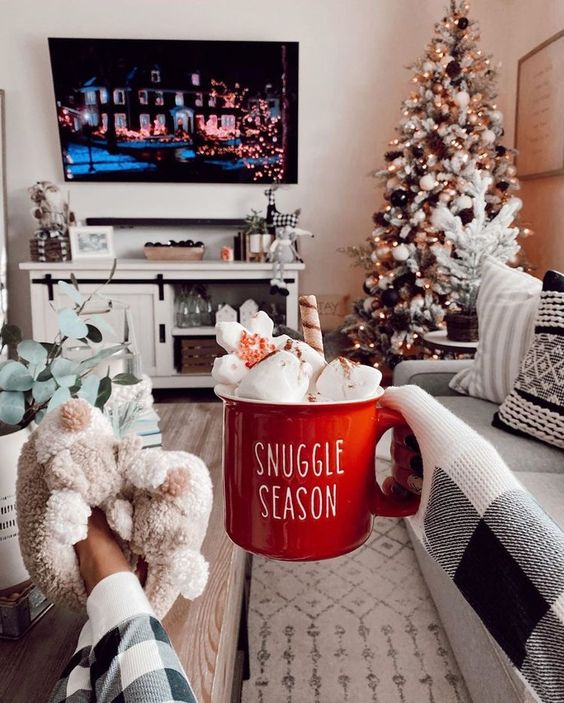 As you may notice, I absolutely love these holiday campfire mugs. This says "Snuggle Season" but I also love the ones who says "Sweater Weather" and "Hug In A Mug." Those kinds of holiday mugs give me such a cozy feeling and that's what the holiday season is all about. Spreading warm cozy vibes (and eating all the Christmas cookies you can).
Take Away
Now that you've find your holiday mug for the season, you'll of course need a delicious recipe for a holiday drink to make with it! Check out my friend Cheyenne's Gingerbread Iced Latte Recipe! I personally love Gingerbread cookies so I can't wait to try this myself!
Looking for Christmas Gift Ideas for College Students? Check out my other blog post HERE. Or perhaps you're looking for some quick and easy holiday baking ideas? Check out that post HERE.
Looking for Christmas Tree Styles that NEVER go out of style? Check out my friend Sarah's post about 5 Christmas Tree Styles that are here to stay.
Did you like this post? SAVE IT to Pinterest 🙂
The author may receive a small affiliate payment for products purchased through links above.